Hello there, and welcome to BuzzRiotMojo.com.net.org. Today, we're going to be counting down 25 Must-Read Fanfictions that WILL blow your fucking mind and redefine what it means to live as a human on this earth. That's right 42, you can go fuck yourself! Fanfiction has captured the interest of various fan communities for decades now, because you see, they tell stories using established pieces of popular media, and they make those stories DIFFERENT to how the original stories go. And now, even though I just talked about various fan communities, I will now proceed to talk exclusively about Harry Potter for the rest of this article, because we're not any sort of reputable media analysis outlet, we're simply a clickbait factory designed to squeeze your browsing time until every last drop of cash has been milked from your savoring udders because it has substantially more fanfiction written for it than most others do. So with that out of the way, please enjoy the list, and do remember to check out some of our other suggested articles if you enjoyed, because seriously, we need that fucking cash we think you'll really enjoy them.
A Cadmean Victory Remastered is most notable for its fantastic prose. The author clearly has a very strong grasp on language, and does a commendable job weaving a narrative that is inherently beautiful to read. Couple that with a deep and rich story, focusing on themes of how sometimes your friends can be petty backstabbing pricks, and the solution is to be even more petty and stab them even harder in the back first, and you have a spectacular fanfiction.
One notable aspect of ACVR is its romance. You see, in canon, Harry has a wholesome romance with one Ginny Weasley that begins in his sixth year, and comes to fruition at the end of the seventh book. DarknessEnthroned instead pairs Harry with one Fleur Delacour, which is notable because it's different from how it was in canon.
We also get to witness Harry taste Fleur's Ismenian Water at multiple points throughout the story, and although some might call this pointless and questionable pandering to the male gaze, the author has assured his readers on multiple points that it plays into the deep and complex theme of how Harry must never forgive nor forget, because if he does he might lose some of his fuckboi cred.
Really my only complaint is that the author never tells me how chadly and enormous Harry's dick is (I mean seriously, how am I supposed to enjoy this if I don't have Harry's exact dick measurements — both flaccid and erect — measured up to three decimal places), and I never get a multi-paragraph description of Fleur's titties. Clearly an oversight on his part that I hope he corrects moving forward.
But to counterbalance that, I was really impressed with the slow and gradual Perversion of Harry's Purity that occurred throughout the fic. I mean it's no Harry goes dark because of the sweet, sweet pussy of Malfoy's sexy older sister, but it's still close. Maybe one day he'll reach that level, but that day is not today.
All in all, a wonderful exploration of the effects of a sexy French legal adult tickling the pickle of a 14-year-old celebrity going through an emo phase. 69/∞
Honour Thy Blood is a heart-wrenching and emotionally resonant tale about how if a caricature of an angry old man yells enough obscenities at you during your teenage years, you just might become a rampaging and overpowered fanfiction protagonist. In many ways, this story is similar to A Cadmean Victory Remastered, but as they say, the distance is in the details. Sure, this version of Harry reads like a version of Cadmean's Harry who was placed on a copy-machine, had some of his tone and definition removed, and then was spat out as a desaturated cartoon, but this time, he gets to bang a British hot blonde chick. As I said, these details matter.
Daphne Greengrass is a commonly used character in fanfiction, because it allows authors who inherently hate the concept of smart people who also campaign for Social Justice to write a smart person who's kind of a centrist snob, but who is obviously better than that Mudblood Granger. Enter Daphne Greengrass: a girl with blonde hair, blue eyes, and a Pureblood Status, who certainly doesn't sympathize with the nazis. She just hates that these degenerate insert slurs are destroying her great culture with their existence.
Honour Thy Blood is different from canon because its version of Harry says naughty words and won't play by anyone's rules. Please ignore the part where he plays exactly by Arcturus' rules, and the whole narrative can kind of be read as a story about a wealthy old man who grooms a child for war by showing him an idealized version of his grandparents and telling him to aspire to them.
But hey, if you're a man who's insecure in your masculinity, and you want to pretend for a few painless hours that you'd be able to kick ass and woo a family of Veela, Honour Thy Blood might just provide a bland enough protagonist to suit your needs. Emo/10
Have you ever read canon and thought "this morality is too complex for me, there are three whole protagonists and I'm only capable of cheering for two"? Have you ever wanted to read a fix-it time-travel story that completely ignores the premise of the concept by sending Harry into some sort of cracked mirror AU from hell that apparently passes for accuracy to the main texts? Then In This World and Next might just be the fic for you!
It makes many tasteful story decisions, such as using sexual assault as a trivial plot point simply to push the narrative forward at the start (which definitely doesn't imply anything bad about the author, what are you talking about?), and having a drawn out conversation on whether or not it's acceptable for two consenting adults to fuck when they're inhabiting the bodies of eleven year old children. Once again, I must say that this reflects fucking great on the author, and certainly doesn't suggest any concerning opinions regarding child sexuality.
But it's not all discomfort and the dictionary definition of "barely legal", because this story features a fanfiction staple in spades, and that is creating boring caricatures out of interesting characters from the canon text! No fanfiction rec list would be complete without a few of those, and I am proud to introduce RobSt's vision of the Weasley family to those unfamiliar. Molly is a screeching harpy who only wants Harry's money, Ginny is…a screeching harpy…..who only wants…..Harry's money, Ron is a human food vacuum who only wants…….Harry's money, and the rest of them are just idiots. As you can see this really does represent the pinnacle of creative and engaging characterization, and it's something all good authors should aspire to. Especially that fucker Matt Bradley. Stop trying to inject nuance into your stories Matt! We're all well aware that you're writing step-sister threesome porn, and nothing you can do will change my mind. 11 (years)/10
The Breeding Ground is a true literary classic on the level of Romeo and Juliet, The Lord of the Rings, and 50 Shades of Grey. Like those stories, while it may appear to simply be an excuse to provide its readers with poorly written, pretty blatantly misogynistic pornography, it actually has a complex and nuanced plot woven throughout that made me feel things like few other works have.
You see, you can actually read the over-the-top and generic smut as a metaphor for the state of our society today. When Harry grasps yet another woman's cartoonishly large breasts, it is a metaphor for the manner in which fascists have grasped onto democratic capitalist institutions and grafted themselves on, and when his throbbing manhood deposits ungodly amounts of semen onto various peoples' faces, tits, ass, and pretty much any other surface you can think of (as long as a man isn't involved, because god forbid any of you think megamatt's gay), you can see that as a subtle nod to the Ancient Egyptian God of Sea Men Sobek, who flat-earthers have co-opted as a symbol to rally around.
Truly, I could analyze this masterpiece all day, but I unfortunately must move on. Society/10
Suggested: 10 Humbridge Smut Fics You Just HAVE to Check Out
Harry Potter and the Methods of Rationality is the smartest, bestest, most intelligentest fic to ever be written. Written by proud rationalist and second coming of Christ Eliezer Yudkowsky, this fic actually has such a high IQ that even attempting to analyze it can cause permanent brain damage. I believe that's where the DLP's stupidity comes from. They tried to critique this master work of literature, and their collective hive mind was simply eviscerated by its very presence.
To bask in this story's intellect is akin to drinking the sweetest of Mommy's Milk, delivered straight to your home courtesy of your favorite Lovecraftian sex monster, and quite frankly, I think that sentence would do more to annoy fans of MoR than literally anything else I can say in this satire piece, so I'll just leave it at that. IQ/10
Victoria Potter is everything you could ever want, if what you want is an essay written about the way in which one guy on Reddit thinks magic worked in canon. It explores magical theory with a depth and thought that very few other fics can match, and I found its gratuitous child-smut to be an especially interesting part of the world-building. While some might argue that the writing is stale and kind of bland, and that the story rarely actually manages to become anything beyond an essay with delusions of grandeur, I would say in response that "I Hope Abby Dies" and then run away with my fingers in my ears.
As you can see, this critique is fair, balanced, and makes an effort to give the source material a chance, and if you disagree with that assessment, I promise that this isn't any sort of commentary on the author of the fic, and it's just a coincidence that I'm acting bitchy while writing about a fic that Taure wrote. DLP/10
Black Ink, Red Rose is just genuinely really good. I'm breaking character to plug one of my favorite fanfics, because it doesn't get nearly enough love. Seriously, go read it, it's worth your time. Seriously, Go Read It/10
A Bridge Over Troubled Water is the WORST FANFIC OF ALL TIME. Critics have done some very hard work analyzing it, and they've come to the conclusion that its ending makes them feel funny, therefore that means it's bad, and says absolutely nothing about them and the types of literature they enjoy.
NazgulBelserion says "Meh that's pathetic I wanted Dark Lord Harry who just snaps makes a Horcrux to rip out all he's love and pain and just goes on a murder spree that ends with most of England destroyed now that would of been an amazing story."
Prayag Raj Rai says "I really dont understand how people can like this kind of stuff. Cheating fics , I understand but adding rest is just over the board."
SPBRX says "if this is what you like for 10 year anniversary I worry for your taste to celebrate 10 years you make the flower cheat on pot like wow"
Frankly, I'm not sure I can live up to the intellectual standard that reviewers on FFN, so I'll just assume they're right, leave it at that, and move on. Cuck/10
Suggested Quiz: You Give Us Your Social Security Number, and We'll Spend Your Money
Have you ever wanted to read about a world that comes uncomfortably close to justifying the bigotry of the original series? Have you ever felt like fleshed out worlds were a bit too difficult for you to comprehend, and you'd rather read about stories set in a world that seems to have hours of thought put into it, and yet is still incredibly shallow and surface-level? Well then, my good friend, I am happy to tell you that Ellory is the author for you.
Ellory is the creator of the "Pureblood Culture-Verse", which is essentially an interconnected series of oneshots set in a version of Wizarding Britain in which romance still follows the conventions often followed in medieval times. The result is definitely not flagrantly ridiculous, and makes for what I would call an experience that is so good, it tricks you into thinking the whole thing is dogshit.
In Daydreams and Fantasies is good in particular, because it's so ridiculous that you'll question your own sanity as you read it. Truly an excellent alternative to #16, in that regard. Pain/10
Harry Potter and the International Triwizard Tournament is the perfect thing for someone looking for male-centric wish-fulfillment cloaked in the aesthetic of a serious attempt at storytelling. It crafts well-developed and intriguing original characters such as Natalia Pavlova, a ballet dancer with a shady family history, and it works hard to make the most of preexisting characters, by putting its own unique spin on things. Its version of Daphne Greengrass is genuinely quite clever in the way she's written, and I think that Fleur, while not exactly a unique take on her character, is at least done quite well. Best of all, we get the absolute privilege of watching all semblance of independence and self-respect be thrown out the window for all three of them, as they go against everything established about their respective characters up to this point and agree to be in a polygamous relationship for…..reasons.
Best of all, this fic has a lot of underage smut, including some sequences of extremely dubious consent and characters with far more experience and age than Harry. This is perfect for people who enjoy child porn, but want to pretend really hard that they don't. Truly a masterwork in smut. Harem/10
With a list like this, you have to understand that my intent is not to offer serious critique. Sure, I may throw a little bit in here or there, but I think it's very important to remember that you shouldn't take this at face value. Like, when I mocked Daphne Greengrass' character right near the beginning, that wasn't me taking a shot at TBR, but more general fandom tropes regarding her characterization.
Still, I understand that not everyone enjoys this kind of mockery, and that Petrificus isn't the most thick-skinned person, so I'll cut this little bit off here. There's no shame in having thin skin, and I'll respect that. I'd hate to make any pithy jabs at people who can't take it. Pith/10
I was thinking of writing a sardonic review of this…..shitty written porn compilation, but I decided I wouldn't bother. After all, the type of articles that I'm mocking with this piece are known for being lazy, so I figured I'd do the same, and embrace the laziness that we here at BuzzRiotMojo.com.net.org.
Are you into pedophilia but want to pretend that you're not? Do you enjoy reading about horrific things being done in the name of your protagonist, but you want carefully setup world-building that allows it to all happen in a way that doesn't make you feel dirty as you read it? Well you're in luck, because although Dodging Prison kinda fails at that second part, it completely nails the first bit.
DPaSW tells the deep and heart-wrenching story of a boy framed for crimes he didn't commit, and how that resulted in him becoming a manipulative genius capable of time-travel because something something Dark Lord's memories, something something Fate and Death, something something "lol I'm a full grown adult, and I'd love to fuck these eleven year old kids". But don't worry fans of basic morality and legally enforced age of consent, this Harry is firmly in the Grey camp (also known as evil with a shiny coat of paint) and that means he won't do anything untoward towards the harem he plans to manipulate a group of young girls into joining until they're all consenting adults. He'll simply groom them into obedient child soldiers who would totally let him do anything he liked to them, and can you PLEASE STOP THINKING ABOUT THE IMPLICATIONS OF THIS!
Clearly, this is a masterpiece of literature that doesn't get enough credit, and most importantly, is very different from canon. You see, this fic has sex puns. There aren't any sex puns in canon. Pedo/10
Suggested Quiz: You Tell Us Your Favorite Shoe Brand, We Tell You If You're a Furry
#11: A Poorly Disguised Advertisement
Do you have erectile disfunction? Is your marriage crumbling to the ground? Are you starting to feel the cold ennui of the abyss seep in as you realize that nothing you do matters and that we're all doomed to rot in the fucking ground anyway? Well oh boy, does BuzzRiotMojo.com.net.org have a solution for you! We recommend: Crystal Meth!
Crystal Meth: It may be bad for you, but who can really say?
I was thinking of writing a sardonic review of this…..shitty written porn compilation, but I decided I wouldn't bother. After all, the type of articles that I'm mocking with this piece are known for being lazy, so I figured I'd do the same, and embrace the laziness that we here at BuzzRiotMojo.com.net.org.
I was thinking of writing a sardonic review of this…..shitty written porn compilation, but I decided I wouldn't bother. After all, the type of articles that I'm mocking with this piece are known for being lazy, so I figured I'd do the same, and embrace the laziness that we here at BuzzRiotMojo.com.net.org.
I was thinking of writing a sardonic review of this…..shitty written porn compilation, but I decided I wouldn't bother. After all, the type of articles that I'm mocking with this piece are known for being lazy, so I figured I'd do the same, and embrace the laziness that we here at BuzzRiotMojo.com.net.org.
I was thinking of writing a sardonic review of this…..shitty written porn compilation, but I decided I wouldn't bother. After all, the type of articles that I'm mocking with this piece are known for being lazy, so I figured I'd do the same, and embrace the laziness that we here at BuzzRiotMojo.com.net.org.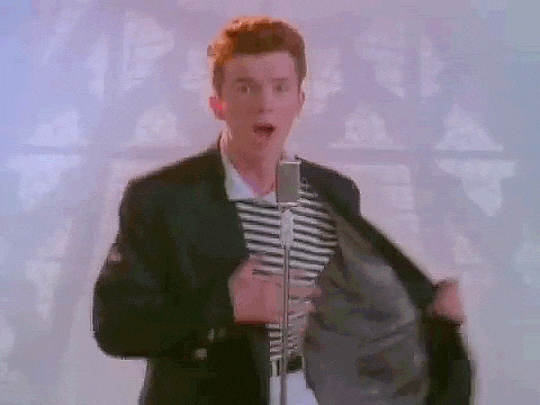 April Fools! Hope you enjoyed reading through all my bullshit, don't forget to moisturize, and fuck every mainstream article that tries to pitch fanfiction to the larger public, they all suck and are part of why fanfic has such a bad name. Toodles!